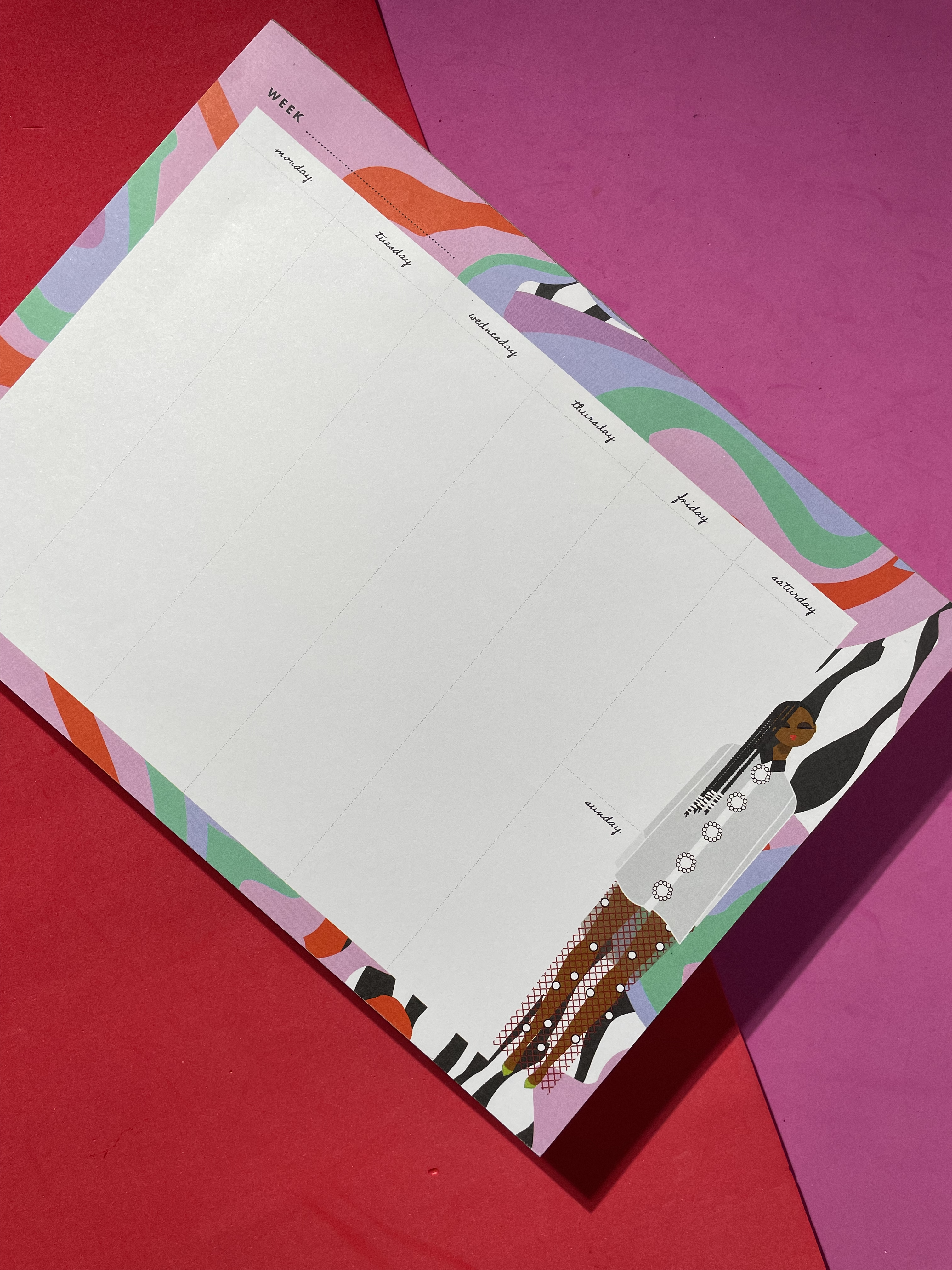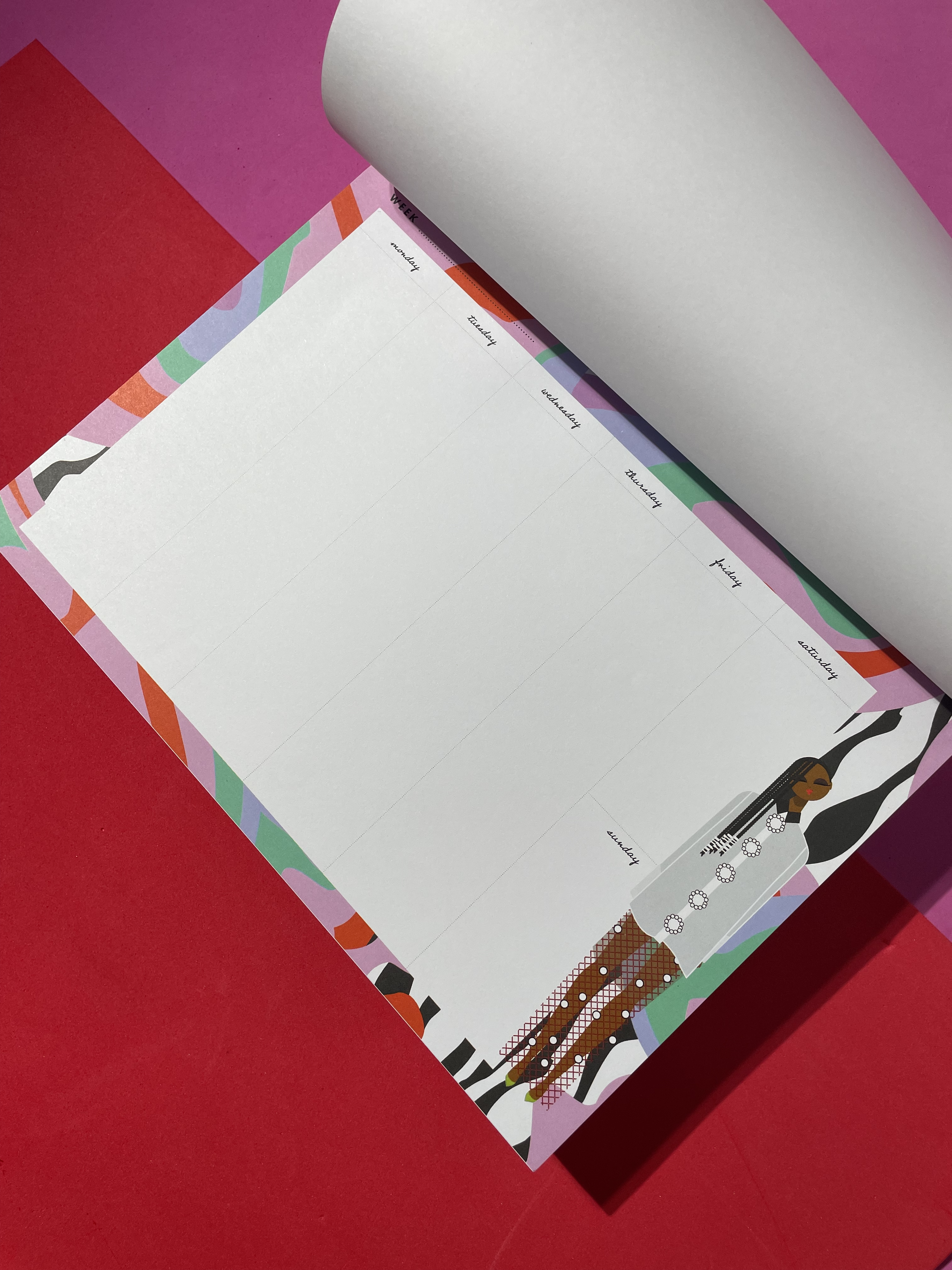 Fashionista Weekly Deskpad
This item is currently available for pre-order and is set to be released on November 15th.
18 cm by 25 cm
Tear-off pages with perfect binding at the top
52 sheets 
This is a pre-order item and shipping starts from the 15th of November. Free Shipping on orders over $250
Please allow 3-5 days for standard processing.
However, please be advised that this timeframe may be extended during the occurrence of new product releases and the holiday season.
Kindly note that stationery items, owing to their delicate nature, are ineligible for return or exchange.